About Access Analytic
Who we are
Established in 2000, Access Analytic is a leading provider of amazing Power BI and Excel solutions that enable companies to grow faster, reduce costs and reduce risk.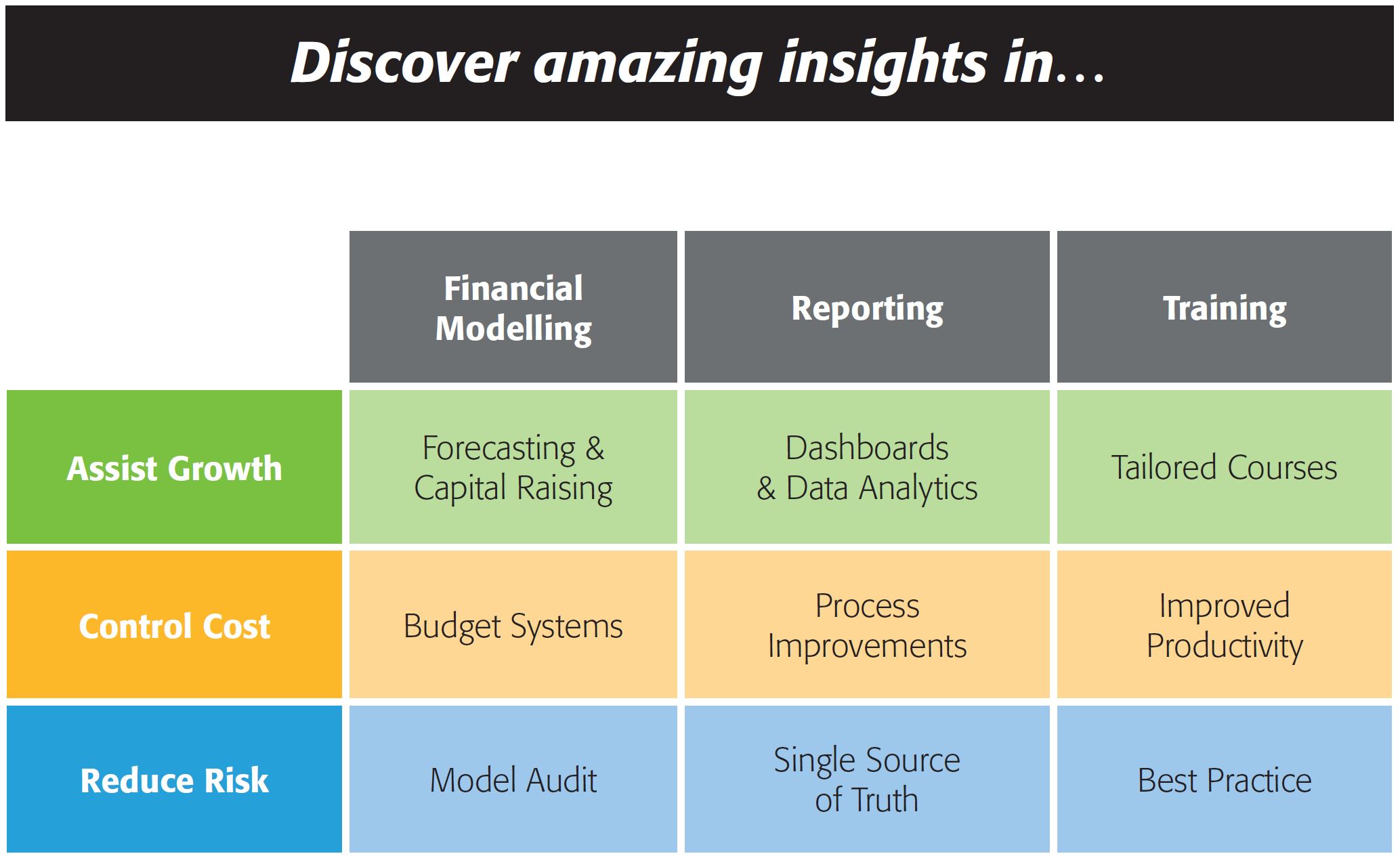 Access Analytic is based in Perth, Western Australia and provides services to clients throughout Australia, Asia, the Middle East, the South Pacific and Africa. We are an official Microsoft Partner and our staff are active members of the Microsoft Community.

The company was previously named "Mailbarrow".
Key staff
Jeff Robson (CEO & Principal Business Analyst)
Masters (Applied Finance), BCom (Accounting & Information Systems), FAIM, F Fin, MAICD, CISA, MS Excel Expert

Jeff is the founding director and principal analyst at Access Analytic Solutions. He has over 20 years' experience in chartered accounting, business management and consulting. Jeff holds a Masters in Applied Finance and is a Certified Information Systems Auditor.
He is highly regarded and recognised around the world as an expert in the field of financial modelling. His achievements have been recognised by his peers and he is a Fellow of both the Financial Services Institute of Australasia and the Australian Institute of Management.
Jeff has extensive experience in best practice financial modelling, management reporting, business analysis, and spreadsheet auditing and is also an entertaining international presenter and trainer on these subjects. 
Phone: 0412 581 486 (or +61 412 581 486 from outside Australia)
E-mail: Jeff Robson
Wyn Hopkins (Director & Senior Manager)
Chartered Accountant, Excel MVP  

Wyn has extensive international Business Analyst experience, having worked with a variety of the UK's FTSE 100 financial services companies including Halifax Bank of Scotland (HBOS) and Barclays Bank.
He has specialist knowledge and experience in industry sectors ranging from oil and gas, through financial services, to telecommunications and agribusiness.
Wyn is highly skilled and has completed many successful projects in areas such as:
– Financial analysis
– Strategic financial modelling
– Financial model auditing
– Management reporting & board packs
– Business budgeting & forecasting
– Excel/ERP systems integration & consolidation
– Value-based management techniques
Phone: 0411 800 079 (or +61 411 800 079 from outside Australia)
E-mail: Wyn Hopkins
Only Highly Experienced & Qualified Staff
At Access Analytic, you won't find any juniors, graduates or inexperienced staff.
We only hire consultants who are highly qualified and have at least 5-10 years' professional and commercial experience.
Why? Many clients have told us that they prefer working with an experienced consultant who understands their business rather than becoming very frustrated trying to teach a new graduate the basics of business, while paying top dollar for this privilege.
Sample Postgraduate Qualifications
Our consultants hold qualifications such as:
Masters in Applied Finance
Masters of Professional Accounting
PhD in Economics and Finance
Chartered Accountant
Certified Information Systems Auditor
Microsoft Certified Excel Expert
Expert Experience
Our consultants have usually worked previously in at least one of the international Chartered Accounting firms (e.g. PwC, Deloitte, Grant Thornton, WHK Horwath, Pitcher Partners etc).
In addition we also have staff with experience in areas such as:
International banking and finance in the UK and Europe
Senior positions in ASX200 companies
Corporate Finance analysts
Auditing and controls specialists
Analysts in both traditional power generation and green/renewable energy
If you'd like to work with an experienced consultant who understands your business issues, contact us today.