Career Opportunities
Working at Access Analytic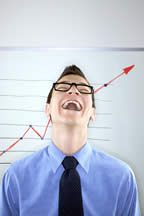 Access Analytic is a leading, boutique consulting company that specialises in providing amazing Power BI & Excel solutions in areas such as financial modelling, reporting, dashboards, data analytics and training for medium and large companies.
We have an impressive client base that includes many of Perth's top companies, providing many great career opportunities.
Updated: January 16th, 2020
Senior Business Analyst
What we offer
Our Senior Business Analyst remuneration package includes a great bonus scheme, public transport & phone allowances, laptop, plus free access to an on-site pool & gym.
Our bonus scheme means that the best analysts have the opportunity to earn significantly more than their base salary, which makes for a very competitive package.
Come and do something you love!
Are you passionate about Power BI & Excel? Do you love working with a wide variety of clients? Then, why waste your time doing the same thing every day? Come and do a wide variety of projects using the technology you love all day, every day!
We're looking for highly professional, highly skilled and motivated individuals who'd relish the challenge of providing reporting, data analytics, & reporting to a variety of world-class companies.
Reporting directly to the Principal Business Analyst, you'll be involved directly in working on client consulting assignments, with responsibility for ensuring these are delivered on time, on budget, and in accordance with best practices.
You'll have a lot of independence, flexibility and autonomy.  We don't micro-manage at Access Analytic.
Mandatory
Solid understanding of Power Query (writing M), DAX, Power BI, data extraction from databases, data transformation, analytics, dashboard presentation.
Highly-advanced skills in Excel, accounting and financial modelling. If you consider VLOOKUP advanced, this role is not for you! You won't need any training to use functions/formulas such as SUMIFS, SUMPRODUCT, INDEX/MATCH, OFFSET, INDIRECT, array formulas, data tables, or Pivot Tables.
3+ years' experience in a Big 4, tier 2 Chartered Accounting firm, or another related consultancy. Alternatively, you may have worked extensively in management accounting roles, dealing with stakeholders at all levels within the organisation.  Bear in mind that this is a client-facing consulting role so we're looking for more than just technical skills – you need to be comfortable talking to clients, calling them, attending client functions, and dealing professionally with clients of all levels at all times.
Confidence in providing the highest quality professional service to a wide client base. This role involves extensive client contact so highly-developed written and verbal English communication skills are essential.  You'll also need to be comfortable with the idea of calling clients, visiting them on your own, and networking (don't worry, we provide training to help you in these areas).
A friendly personality with the natural ability to form strong relationships with clients. We're looking for people our clients will naturally love to have back in their offices time and time again!
A desire to develop yourself, learn and grow, plus the ability to handle multiple projects with conflicting demands at once.
Highly Desirable
A working knowledge of SQL
Technical qualification: e.g. Microsoft Certified Professional, Chartered Accountancy: CPA/CA or other related postgraduate qualifications.
An extensive network of Perth business contacts.
Experience in developing VBA macros could be useful.
Applications
To apply, please send your CV, covering letter (and samples of your work) to info@accessanalytic.com.au
For further enquiries, call Jeff Robson on +61 8 6210 8500.
Only those who are eligible to work in Australia already should apply (we cannot sponsor you, unfortunately). Applications from recruitment agents are not generally considered – your fees are too high!
Last updated: January 16th, 2020