By Eric Marshall
Hard coded data sources in Power BI

Simple, hard-coded data tables can be useful data sources in Power BI (provided your data won't change!). Here's how to incorporate hard-coded data into your data model:
Under the Home ribbon of Power BI Desktop, click "Enter Data".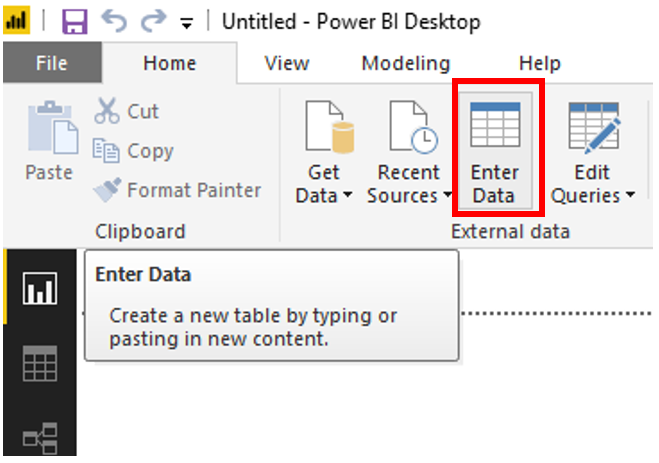 Double click on "Column1" and rename the column as needed. Add additional rows and columns to the table by clicking on the * icons. Delete unwanted rows and columns by highlighting the row or column and pressing the delete key.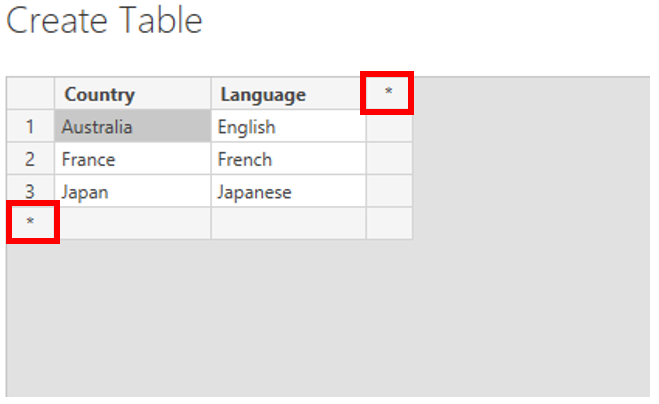 Add data to the table as desired, change the table name in the bottom left-hand corner, then click "Load" to add the data to your data model.
If you already have a table of data in Excel handy, you can simply copy the table from Excel, click Enter Data in Power BI, select the top-left cell and hit Ctrl + V to paste in the table contents:
To return to the Create Table window and edit your hard-coded data, you can click on the cog wheel in the Source step: