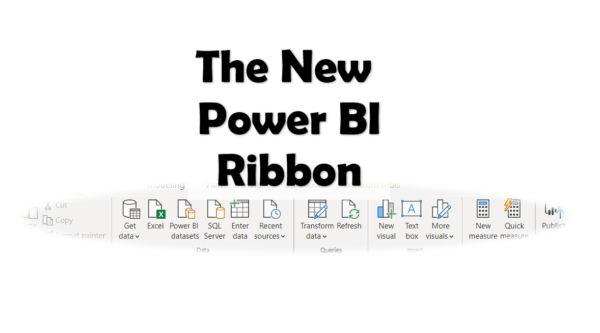 by Wyn Hopkins
Power BI – Prepare for the new Ribbon
Per the 2020 Power BI planned release notes the new ribbon, that has been in preview for several months, will be switched on by April 2020 for everyone. Check out the update from Microsoft here.
You can turn it on now by going to File > Options and Setting > Options > Preview Features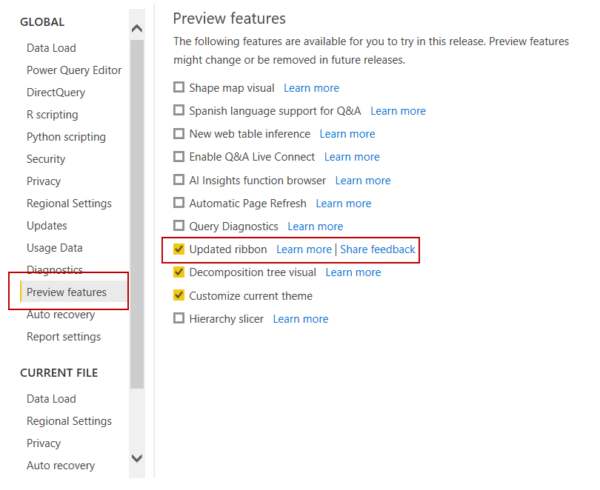 While you're there turn on the Decomposition tree and Customise themes. Both great options.
Home
The Home Tab is now split into Home and Insert. And our old friend Edit Queries is moved across a little and renamed Transform data
[FLIP YOUR MOBILE TO LANDSCAPE VIEW]

Modelling
Where's all the good stuff gone you may ask?
Where's my sort by column, or my number formatting?

The good news is that they've now added a number of "context sensitive menus"
So when you click on a measure, or a column or a table in you right hand field pane you get new relevant menus…..
Measure Tools
This is where you'll find your formatting
Column Tools
This where you'll find Sort by Column

Table Tools

And finally….
View
Where you can choose and then customise your themes and export them for your other reports or for your team mates to use.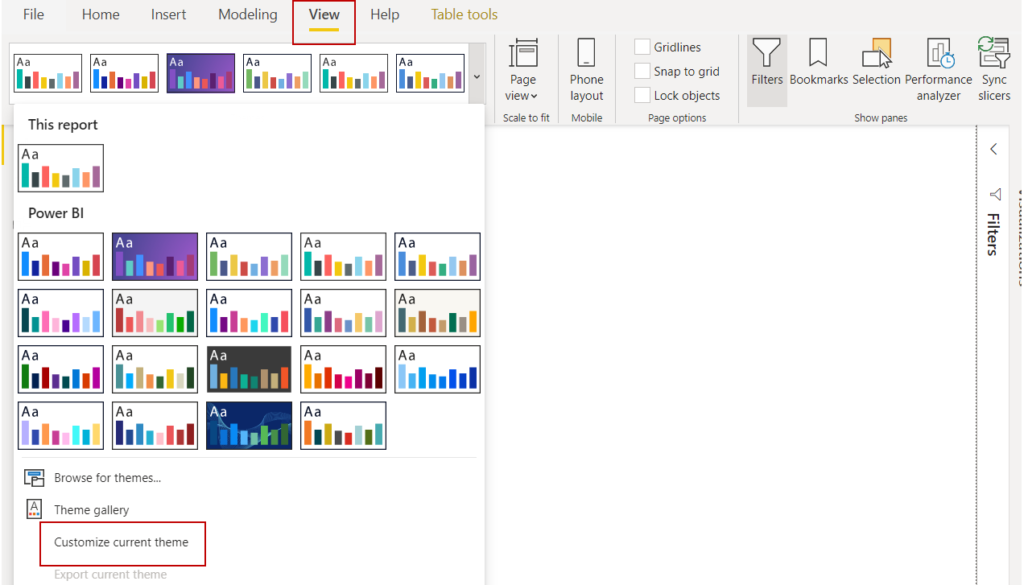 The Power BI user interface still needs improving. The experience of formatting visuals for new and experienced users alike is not intuitive and quite fiddly, but this is a step in the right direction.
Trying to be consistent and provide a familiar interface to Office 365 users is a sensible move.