D7: Advanced Power BI (2-3 days)
Virtual Classroom - Live, instructor-led, interactive training
We are still 100% open for business and here to help you and your team get the training you need. While we may have limited physical in-person interactions, we are living in a world with digital capabilities that can still keep us closely connected. All our courses are available as live, instructor-led, interactive training courses with a special 20% discount to celebrate Access Analytic's 20th anniversary in 2020. Make this time your most productive ever by increasing your skills in reporting and analysis, you can go back to the office with new abilities and better reporting. These are not just a few videos.  Instead, we're providing live, instructor-led, interactive courses and our world-class instructors guide you through every step. Our
Course Facilitators
have over 20 years' experience in delivering training for clients all over the world.
Take your Power BI, DAX and Power Query skills to the next level, handling more complex data and reporting scenarios.
The 2 days of content will be spread over 4 morning sessions, freeing up your afternoons to practice / address other work / family requirements.
No Events
Related Course
D6
Power BI Essentials (2-3 days)
All the key aspects you need to know to begin developing Power BI reports for the business. Create stunning interactive reports and share amazing insights! Power BI gives Excel users the power to extract data from multiple sources, link it together, perform calculations and create powerful visualisations.
Power BI is taking the world by storm, providing amazing functionality that transforms how you connect to your data and create useful information for the decision makers in your business.
This intermediate/advanced, hands-on course is focused on developing your existing Power BI skills to make the most of its amazing capabilities.
In this course, we focus on the "next-level" elements needed to get an in-depth understanding of what's possible with Power BI and to apply this knowledge to real-world examples.
Building on our Power BI Essentials course, this takes your Power Query, DAX and Visualisation skills to the next level.
Expert Facilitator | Customise & run this course In-House | Course Enquiry
Pre-requisites
This is an intermediate to advanced course, and users should already be familiar with the basic concepts of data modelling and able to design simple DAX measures such as SUM, COUNTROWS, DIVIDE
What's covered in this course:
Day 1-2
Understanding Data Modelling concepts
Discover the secrets of data shaping and data modelling that will enable you to simplify your DAX functions and calculate reports faster
Learn how to optimise your data models to make them more efficient and summarise large amounts of data quickly
See how to bring in related data from other tables and learn when you should do this.
Improving your DAX knowledge
Learn best practices for removing multiple IFs that will improve readability and calculation speed
Learn how to use variables to make your formulas easier to read, faster and more efficient
Find out how to group data into custom buckets
Understand how and when to apply complex filters to your calculations
Discover new ways of calculating totals, subtotals and percentages of these that will make your reports easier to understand
See clever ways of selectively manipulating the filter context
Building more Advanced Visuals with DAX
Improve your understanding of time intelligence functions and resolve common date problems
Discover the power of harvester measures to improve the user experience
Learn advanced charting techniques and see how to combine two measures into one line
See how to display events in progress based on a start and end date
Enhancing Report Functionality
See how to easily find unmapped items and errors within your tables
Learn how to incorporate images in your filters to make them more intuitive
Learn how to use bookmarks with advanced slicers to improve your reports
Find out easy ways to add a "last refreshed" date to your reports
Discover new custom visuals and learn how to apply these to your reports
Azure Machine Learning & Power BI
An introduction to building predictive models in Azure Machine Learning Studio
See how to set this up so you can connect to it from Excel or Power BI
Use simple R Script to do predictive analytics and integrate machine learning into your models
Advanced Data Security
See how to dynamically secure your report based on the viewer
Learn how to filter reports securely for a Manager and all their reporting line
Advanced Data Cleansing, Manipulation, and Transformation
Learn advanced PowerQuery techniques for cleaning up your data and solving difficult problems
See how to generate a running total, subtotals and lists of missing items using Power Query
Discover the power of custom functions and learn advanced ways of applying these that will improve the functionality of your models and reports
Learn about advanced table joins and how to apply these to solve tricky data problems
Day 3 [optional]: Your Power BI Project
This day is optional but it's when most participants get the maximum benefit from this course so we highly recommend taking the extra day!
Bring your own data and apply your skills to work on your own, real-life DAX driven Power BI project, with the guidance and coaching of our expert facilitator.
You'll not only practise your newly learned DAX skills, you'll also walk away with data models you can apply to your own data in the office tomorrow.
This course provides 7.5 contact hours per day towards continuing education requirements.
Comprehensive course notes, exercises and completed solutions are included.
Who should attend?
Excel and Power BI users who have reached a stage of understanding the basics and now need to extend their DAX and Power Query knowledge in order to take their reporting and analysis to the next level.
Register Now!
No Events
Related Courses
D3
Power Query and Power Pivot for Excel (2-3 days)
This Power BI course is focused on real-world techniques and goes in-depth into how to get the most from these amazing utilities: Power Query, Power Pivot, Power BI Desktop
D4
Power Query (Get & Transform) for Excel and Power BI Desktop (1 day)
Power Query is the best thing to happen to Excel in the last 10 years. It gives Excel users the power to draw information out of multiple sources, cleanse and transform that data and load it into Excel, Power Pivot or Power BI Desktop.& It will save you hours of manual data manipulation.
D6
Power BI Essentials (2-3 days)
All the key aspects you need to know to begin developing Power BI reports for the business. Create stunning interactive reports and share amazing insights! Power BI gives Excel users the power to extract data from multiple sources, link it together, perform calculations and create powerful visualisations.
D8
Power BI Coaching Day (1 day)
Remove roadblocks, improve efficiencies, get fresh ideas with a one-day one-on-one coaching session!
Facilitator: Wyn Hopkins
Excel MVP, B.Sc. (Hons) Accounting & Financial Management | LinkedIn |
Wyn is a Director with Access Analytic, an Australian consulting company that develops AMAZING Power BI and Excel solutions that enable organisations to grow faster, reduce costs and control risk.
Wyn qualified as a Chartered Accountant with PricewaterhouseCoopers in the UK in 2000, before working as an analyst for the FTSE 100 companies HBOS and Barclays.
Microsoft awarded him the status of 
M
ost 
V
aluable 
P
rofessional for Excel in 2017 and 2018. This recognises his expertise and willingness to share his knowledge via blogs, articles and community events.
Wyn is an experienced Trainer and Excel / Power BI Developer.
Since joining Access Analytic in 2007, he has delivered hundreds of amazing solutions for clients including many for Chevron and other leading organisations in Perth.
Facilitator: Jeff Robson
Masters (Applied Finance), B.Com (Accounting & Information Systems), FAIM, F Fin, MAICD, CISA, Excel Expert| LinkedIn |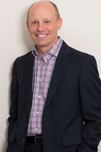 Jeff is the founding Director and Principal Business Analyst at Access Analytic Solutions. He has over 20 years' experience in chartered accounting, business management and consulting.
Jeff holds a Masters in Applied Finance and is a Certified Information Systems Auditor. He is highly regarded and recognised around the world as an expert in the field of financial modelling and Power BI reporting.
His achievements have been recognised by his peers and he is a Fellow of both the Financial Services Institute of Australasia and the Australian Institute of Management.
Jeff has extensive experience in best practice management reporting, data analytics, business analysis, and financial modelling and is also an entertaining international presenter and trainer on these subjects.
Jeff is the author of a number of white papers on financial modelling on subjects such as Financial Modelling Best Practices and Financial Model Auditing.
He provides training for companies throughout Australia, New Zealand, Asia, South Pacific, the Middle East, and Africa.
Facilitator: Yury Tokarev
Chartered Accountant, PhD | LinkedIn |
Yury is a Senior Manager of Business Analysis & is an International Training Specialist at Access Analytic, an Australian consulting company that develops AMAZING Power BI and Excel solutions that enable organisations to grow faster, reduce costs and control risk. Yury has over 15 years' experience in the development and maintenance of analytical tools and financial models for middle-market companies and large corporates, at all levels of complexity, in both domestic and international settings.
Benefits & Inclusions
| | |
| --- | --- |
| | Practical: Highly experienced facilitators who actively and regularly consult to clients also. |
| | Applicable: apply what you learn to your job to further your career. |
| | Hands-on: the course is designed to provide maximum hands-on experience. |
| | Passionate: Our facilitators love this subject! |
| | Clear: we specialise in translating complex subjects into concepts that are easy to understand. |
| | On-going help: you can always e-mail the facilitator. |
| | USB: includes worked examples, suggested solutions, reference materials, and a large variety of templates that can be immediately applied to kick-start your projects. |
| | Comprehensive course notes. |
| | Networking: meet industry peers and hear how they approach this subject. |
| | Certificate of completion, showing 7.5 hrs of Continuing Professional Development (CPD) per day. |
| | … and much more! |

Companies today are demanding increasing value and greater returns from their training budget.
The best way to achieve this is to run in-house courses where we come to your office and provide a customised course for your staff.
Benefits
More Relevant: we can customise our courses to suit your training needs and may even be able to incorporate some of your own data or models into the training to make it more relevant and useful for the participants
More Flexible: schedule the training when it suits you best.  You can even schedule the training days across multiple weeks to reduce the impact on workloads & schedules.
More Convenient: we come to your office so there's no travel time or cost for your staff.  We are happy to travel to remote office locations, interstate or overseas.
More Affordable: in-house courses are up to 80% cheaper than sending the same number of people on a public course.  This lets you train more people for less!
No hidden extras: we provide a fixed fee up-front that includes all costs
Small or Large: in-house training is cost-effective for groups as small as 4 people.  You can even organise your own group if you wish by combining with other companies/colleagues!
Call us on +61 8 6210 8500 to discuss your requirements or enquire online.
Discount:
– A 10% discount applies when booking 10+ full days of training in any 30 day period