D3: Power Query & Power Pivot for Excel (2-3 days)
In-Person and Virtual Classroom options - Live, instructor-led, interactive training
We are still 100% open for business and here to help you and your team get the training you need. As more and more restrictions are being lifted we are able to run in-person training as well as virtual training.
All our virtual courses are available as live, instructor-led, interactive training courses with a special 20% discount to celebrate Access Analytic's 20th anniversary in 2020. These are not just a few videos. Instead, we're providing live, instructor-led, interactive courses and our world-class instructors guide you through every step. Our Course Facilitators have over 20 years' experience in delivering training for clients all over the world.
A number of Public Courses are scheduled for Perth while interstate and international training can still be delivered using online platforms.
Make this time your most productive ever by increasing your skills in reporting and analysis, you can go back to the office with new abilities and better reporting.
The 2 days of content will be spread over 4 morning sessions, freeing up your afternoons to practice / address other work / family requirements.
No Events
Power Query & Power Pivot are the biggest Excel news items in the last 10 years. They are the bedrock of Power BI, so learn once and apply your skills in Excel and Power BI.
Power Query and Power Pivot give Excel users the power to draw information out of multiple sources, link it together and perform calculations on it that can then be sliced & diced any way you want.
This hands-on course is focused on real-world techniques utilising the amazing capabilities of Power Query, Power Pivot and Power BI.
The course covers the core elements needed to get an understanding of what Power BI, Power Pivot and Power Query can do. You will use Power Query to extract and shape data and then load it into Power Pivot.  You will build a complex Power Pivot Model from scratch, write DAX formulas and set up interactive reports.
The second day delves deeper into all of the topic areas demonstrating how to get the most from these amazing tools.  You will learn extra advanced Power BI features and get a more in-depth understanding of Power Query and Power Pivot reporting techniques
The third day is when you really sink your teeth in.  Instead of using simplified training examples, you bring your own data and build some analysis models for this, with guidance and assistance from our expert facilitator.  This gives you something that's immediately applicable, which you can impress your colleagues/boss with and use in your work tomorrow!
See what attendees are saying about our courses
Expert Facilitator | Customise & run this course In-House | Course Enquiry
What you get from this course
Understand how the Power features in Excel build on the functionality of Excel's native tools, such as PivotTables, slicers and key analytical functions
Be able to import data from a variety of sources and relate them quickly to deliver key information in minutes not weeks
Utilise best practice database design, realising the power of the Data Model by using LOOKUP and efficient database design
Provides an introduction to powerful calculations via Data Analysis Expressions (DAX) language
Pre-requisites
This is an intermediate course and users should already be comfortable with Excel to get the most from this course.
Participants should be familiar with functions & concepts such as VLOOKUP and SUMIFS.
The focus of the course on Excel in Office 365 but will work with 2013/2016 and is also applicable to Power BI Desktop.
Software Required
Excel 2010: please upgrade to Excel 2016 or Office 365. Although PowerQuery and PowerPivot are available for this version, they don't really work very well so you will need to upgrade!
Excel 2013: please ensure you have the free PowerQuery and PowerPivot add-ins for Excel. These must be downloaded from Microsoft, installed and tested by your IT support staff.
Excel 2016 or Office 365: please ensure the PowerPivot add-in is installed and enabled (PowerQuery is already built-in to Excel 2016).
Note: PowerQuery and PowerPivot are only available on the Windows versions of Excel.  Currently, they are NOT AVAILABLE on any Mac version.
Everyone: please also download and install the free Microsoft Power BI Desktop software.  This is not available for Macs either.
Agenda Highlights
Days 1 & 2:
PowerPivot (Data Model) Introduction
•            Creating your first Power Pivot Model
•            Mapping tables
•            Joining multiple tables together and understanding relationships
•            Creating a Calendar Table
•            Utilising a Calendar Table
•            Advanced PivotTable Design
•            Pivot Charts
In-depth Power Pivot Models
•            Creating more complex Power Pivot models
•            Calculated Columns
•            Introducing DAX formulas and Measures (Calculated Fields)
•            Filters and Slicers
•            Improve the user experience through Hiding and Hierarchies
•            Pitfalls to avoid
•            How to build in checks to detect new data or imbalances
•            Creating useful time-based measures with more advanced DAX formulas
•            CALCULATE explained
Power Query
•            Exploring the User Interface
•            Power Query techniques
•            How to "un-pivot" data
•            How to merge multiple queries into one table
In-Depth Power Query
•            Using variables for query parameters
•            Introduction to the Advanced Editor and M language
•            Creating re-usable custom functions
•            Calendar Creator
Power BI Desktop & POWERBI.com
•            Power BI Desktop
•            A comparison with Power Pivot and Power Query
•            An overview of the graphical interface
•            PowerBI.com
•            Publishing and Sharing your Dashboards
Day 3 [optional]: Your Excel / Power BI Project
Day 3 is optional, however, it's when most participants get the greatest benefit from this course so we highly recommend taking this extra day.
Bring your own data and apply your skills to work on your own, real-life project, with the guidance and coaching of our expert facilitator.
You'll not only practise your newly learned skills, but you'll also walk away with data models you can apply to your own data in the office tomorrow.
Who should attend?
Excel users & analysts that focus on extracting, re-organizing and analysing data
Excel users & analysts involved in creating visualisations & data modelling
Anyone interested in saving huge amounts of time in automating the work involved in creating recurring reports and dashboards
Register now!
No Events
Related Courses
D4
Power Query (Get & Transform) for Excel and Power BI Desktop (1 day)
Power Query is the best thing to happen to Excel in the last 10 years. It gives Excel users the power to draw information out of multiple sources, cleanse and transform that data and load it into Excel, Power Pivot or Power BI Desktop & it will save you hours of manual data manipulation.
D6
Power BI Essentials (2-3 days)
All the key aspects you need to know to begin developing Power BI reports for the business. Create stunning interactive reports and share amazing insights! Power BI gives Excel users the power to extract data from multiple sources, link it together, perform calculations and create powerful visualisations.
D7
Advanced Power BI (2-3 days)
Take your Power BI, DAX and Power Query skills to the next level, handling more complex data and reporting scenarios. Power BI is taking the world by storm, providing amazing functionality that transforms how you connect to your data and create useful information for the decision makers in your business.
D8
Power BI Coaching Day (1 day)
Remove roadblocks, improve efficiencies, get fresh ideas with a one-day one-on-one coaching session!
Facilitator: Jeff Robson
Masters (Applied Finance), B.Com (Accounting & Information Systems), FAIM, F Fin, MAICD, CISA, Excel Expert| LinkedIn |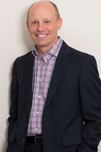 Jeff is the founding Director and Principal Business Analyst at Access Analytic Solutions. He has over 20 years' experience in chartered accounting, business management and consulting.
Jeff holds a Masters in Applied Finance and is a Certified Information Systems Auditor. He is highly regarded and recognised around the world as an expert in the field of financial modelling and Power BI reporting.
His achievements have been recognised by his peers and he is a Fellow of both the Financial Services Institute of Australasia and the Australian Institute of Management.
Jeff has extensive experience in best practice management reporting, data analytics, business analysis, and financial modelling and is also an entertaining international presenter and trainer on these subjects.
Jeff is the author of a number of white papers on financial modelling on subjects such as Financial Modelling Best Practices and Financial Model Auditing.
He provides training for companies throughout Australia, New Zealand, Asia, South Pacific, the Middle East, and Africa.
Facilitator: Wyn Hopkins
Excel MVP, B.Sc. (Hons) Accounting & Financial Management | LinkedIn |
Wyn is a Director with Access Analytic, an Australian consulting company that develops AMAZING Power BI and Excel solutions that enable organisations to grow faster, reduce costs and control risk.
Wyn qualified as a Chartered Accountant with PricewaterhouseCoopers in the UK in 2000, before working as an analyst for the FTSE 100 companies HBOS and Barclays.
Microsoft awarded him the status of 
M
ost 
V
aluable 
P
rofessional for Excel in 2017, 2018 and 2019. This recognises his expertise and willingness to share his knowledge via blogs, articles and community events.
Wyn is an experienced Trainer and Excel / Power BI Developer.
Since joining Access Analytic in 2007, he has delivered hundreds of amazing solutions for clients including many for Chevron and other leading organisations in Perth.
Facilitator: Yury Tokarev
Chartered Accountant, PhD | LinkedIn |
Yury is a Senior Manager of Business Analysis & is an International Training Specialist at Access Analytic, an Australian consulting company that develops AMAZING Power BI and Excel solutions that enable organisations to grow faster, reduce costs and control risk. Yury has over 15 years' experience in the development and maintenance of analytical tools and financial models for middle-market companies and large corporates, at all levels of complexity, in both domestic and international settings.
Benefits & Inclusions
| | |
| --- | --- |
| | Practical: Highly experienced facilitators who actively and regularly consult to clients also. |
| | Applicable: apply what you learn to your job to further your career. |
| | Hands-on: the course is designed to provide maximum hands-on experience. |
| | Passionate: Our facilitators love this subject! |
| | Clear: we specialise in translating complex subjects into concepts that are easy to understand. |
| | On-going help: you can always e-mail the facilitator. |
| | Comprehensive course notes. |
| | Networking: meet industry peers and hear how they approach this subject. |
| | Certificate of completion, showing 7.5 hrs of Continuing Professional Development (CPD) per day. |
| | … and much more! |

Companies today are demanding increasing value and greater returns from their training budget.
The best way to achieve this is to run in-house courses where we come to your office and provide a customised course for your staff.
Benefits
More Relevant: we can customise our courses to suit your training needs and may even be able to incorporate some of your own data or models into the training to make it more relevant and useful for the participants
More Flexible: schedule the training when it suits you best.  You can even schedule the training days across multiple weeks to reduce the impact on workloads & schedules.
More Convenient: we come to your office so there's no travel time or cost for your staff.  We are happy to travel to remote office locations, interstate or overseas.
More Affordable: in-house courses are up to 80% cheaper than sending the same number of people on a public course.  This lets you train more people for less!
No hidden extras: we provide a fixed fee up-front that includes all costs
Small or Large: in-house training is cost-effective for groups as small as 4 people.  You can even organise your own group if you wish by combining with other companies/colleagues!
Call us on +61 8 6210 8500 to discuss your requirements or enquire online.
Discount:
– A 10% discount applies when booking 10+ full days of training in any 30 day period