D8: Power BI Coaching Day
Remove roadblocks, improve efficiencies, get fresh ideas with a one-day one-on-one coaching session!
| Date(s) | Event/Location | Last Earlybird | Price (incl GST) | Length | Book/Info |
| --- | --- | --- | --- | --- | --- |
| 17 Oct - | Perth | NA | NAAUD660 | 1 day | Book |
| 24 Oct - | Perth | NA | NAAUD660 | 1 day | Book |
| 21 Nov - | Perth | NA | NAAUD660 | 1 day | Book |
So you've started developing your Power BI models and maybe you've attended a training course, but you've run into some roadblocks and now, you're looking for some more help beyond what Google provides.
You need to attend some of our Power BI Coaching Days.
These days are not structured training courses and no formal notes are provided.
Instead, you bring your models into a group coaching session, where we provide you with private, one-on-one help and assistance throughout the day to improve your models, answer your questions and help you solve any problems you're having.
Bring your data and work on your projects with our instructors to solve reporting challenges, improve efficiencies, and get fresh ideas from our experienced instructors.
What do you get from this day?
Expand your thinking about what's possible with DAX, Power BI Desktop, PowerQuery, M Language and PowerPivot.
Discover new techniques that will make your models faster, more efficient and more robust.
Obtain personalised assistance to solve problems, gain new ideas and remove roadblocks.  Bring your hardest problems!  Our facilitators love challenges!
The model you take home will be vastly improved compared to the one you start the day with.
Learn practical tips and techniques from highly experienced facilitators who consult to clients all the time (except when they're delivering training of course!).
Register
| Date(s) | Event/Location | Last Earlybird | Price (incl GST) | Length | Book/Info |
| --- | --- | --- | --- | --- | --- |
| 17 Oct - | Perth | NA | NAAUD660 | 1 day | Book |
| 24 Oct - | Perth | NA | NAAUD660 | 1 day | Book |
| 21 Nov - | Perth | NA | NAAUD660 | 1 day | Book |
Related Courses
D3
Power Query and Power Pivot for Excel (2-3 days)
This Power BI course is focused on real-world techniques and goes in-depth into how to get the most from these amazing utilities: Power Query, Power Pivot, Power BI Desktop
D6
Power BI Essentials (2-3 days)
All the key aspects you need to know to begin developing Power BI reports for the business. Create stunning interactive reports and share amazing insights! Power BI gives Excel users the power to extract data from multiple sources, link it together, perform calculations and create powerful visualisations.
D7
Advanced Power BI (2-3 days)
Take your Power BI, DAX and Power Query skills to the next level, handling more complex data and reporting scenarios. Power BI is taking the world by storm, providing amazing functionality that transforms how you connect to your data and create useful information for the decision makers in your business.
Facilitator: Wyn Hopkins
Excel MVP, B.Sc. (Hons) Accounting & Financial Management | LinkedIn |
Wyn is a Director with Access Analytic, an Australian consulting company that develops AMAZING Power BI and Excel solutions that enable organisations to grow faster, reduce costs and control risk.
Wyn qualified as a Chartered Accountant with PricewaterhouseCoopers in the UK in 2000, before working as an analyst for the FTSE 100 companies HBOS and Barclays.
Microsoft awarded him the status of 
M
ost 
V
aluable 
P
rofessional for Excel in 2017 and 2018. This recognises his expertise and willingness to share his knowledge via blogs, articles and community events.
Wyn is an experienced Trainer and Excel / Power BI Developer.
Since joining Access Analytic in 2007, he has delivered hundreds of amazing solutions for clients including many for Chevron and other leading organisations in Perth.
Facilitator: Jeff Robson
Masters (Applied Finance), B.Com (Accounting & Information Systems), FAIM, F Fin, MAICD, CISA, Excel Expert| LinkedIn |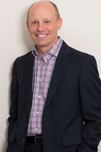 Jeff is the founding Director and Principal Business Analyst at Access Analytic Solutions. He has over 20 years' experience in chartered accounting, business management and consulting.
Jeff holds a Masters in Applied Finance and is a Certified Information Systems Auditor. He is highly regarded and recognised around the world as an expert in the field of financial modelling and Power BI reporting.
His achievements have been recognised by his peers and he is a Fellow of both the Financial Services Institute of Australasia and the Australian Institute of Management.
Jeff has extensive experience in best practice management reporting, data analytics, business analysis, and financial modelling and is also an entertaining international presenter and trainer on these subjects.
Jeff is the author of a number of white papers on financial modelling on subjects such as Financial Modelling Best Practices and Financial Model Auditing.
He provides training for companies throughout Australia, New Zealand, Asia, South Pacific, the Middle East, and Africa.
Facilitator: Yury Tokarev
Chartered Accountant, PhD | LinkedIn |
Yury is a Manager of Business Analysis & is an International Training Specialist at Access Analytic, an Australian consulting company that develops AMAZING Power BI and Excel solutions that enable organisations to grow faster, reduce costs and control risk.
Yury has over 15 years' experience in the development and maintenance of analytical tools and financial models for middle-market companies and large corporates, at all levels of complexity, in both domestic and international settings.
Benefits & Inclusions
| | |
| --- | --- |
| | Practical: Highly experienced facilitators who actively and regularly consult to clients also. |
| | Applicable: apply what you learn to your job to further your career. |
| | Hands-on: the course is designed to provide maximum hands-on experience. |
| | Passionate: Our facilitators love this subject! |
| | Clear: we specialise in translating complex subjects into concepts that are easy to understand. |
| | On-going help: you can always e-mail the facilitator. |
| | USB: includes worked examples, suggested solutions, reference materials, and a large variety of templates that can be immediately applied to kick-start your projects. |
| | Comprehensive course notes. |
| | Networking: meet industry peers and hear how they approach this subject. |
| | Certificate of completion, showing 7.5 hrs of Continuing Professional Development (CPD) per day. |
| | … and much more! |

Companies today are demanding increasing value and greater returns from their training budget.
The best way to achieve this is to run in-house courses where we come to your office and provide a customised course for your staff.
Benefits
More Relevant: we can customise our courses to suit your training needs and may even be able to incorporate some of your own data or models into the training to make it more relevant and useful for the participants
More Flexible: schedule the training when it suits you best.  You can even schedule the training days across multiple weeks to reduce the impact on workloads & schedules.
More Convenient: we come to your office so there's no travel time or cost for your staff.  We are happy to travel to remote office locations, interstate or overseas.
More Affordable: in-house courses are up to 80% cheaper than sending the same number of people on a public course.  This lets you train more people for less!
No hidden extras: we provide a fixed fee up-front that includes all costs
Small or Large: in-house training is cost-effective for groups as small as 4 people.  You can even organise your own group if you wish by combining with other companies/colleagues!
Call us on +61 8 6210 8500 to discuss your requirements or enquire online.
Discount:
– A 10% discount applies when booking 10+ full days of training in any 30 day period