C1: Excel VBA Training Course (1-3 days)
This VBA training course is an introduction to VBA macro programming for automating accounting and finance functions.
Although this VBA training course is designed to be run as a 3-day course, if you're running this as an in-house course, we can remove content if you prefer a more high-level overview.
Expert Facilitator | Customise and run this course In-House | Course Enquiry
Since there are no VBA training courses currently scheduled, just register your interest below and we will notify you when future sessions are scheduled in your area.
What you get from this course
The skills and abilities required to write your own VBA macros.
The ability to identify opportunities to utilise macros effectively.
A sound introduction to VBA best-practice programming concepts.
Agenda Highlights
This VBA training course assumes participants have little or no prior programming experience, although it will be highly beneficial if participants have at least recorded a macro previously and have examined the VBA code a little.
Days 1 and 2: Introduction to Excel VBA
Introduction to VBA
An introduction to all the building blocks required to write macros in Excel's VBA.
Introduction to Programming
An introduction to programming concepts and writing code.
Best practices to make your VBA easier to read, quicker to run, and more robust.
Controlling Code
How to make code do what you want it to do.
How to write code that can be easily modified.
How to make your macros run as fast as possible.
Interacting with Excel
How to automate common Excel functions such as copy, move, format, print, delete etc.
Getting responses from users.
How to read/write data from/to Excel worksheets.
How to write your own functions and extend the range of functions available in Excel.
How to link your macros to buttons and other controls.
Debugging
How to use VBA's tools to quickly find problems and errors then resolve them.
Files
How to create new Excel files within VBA.
How to open existing Excel files via VBA.
How to save Excel files using VBA.
How to work with multiple Excel files and copy or move data between them.
Day 3: Sink Your Teeth in
The last day of the VBA course is dedicated to a series of exercises that are taken from real-life problems. Participants will be coached in designing and developing solutions to these on their own.
This provides participants with the experience to enable them to take their learning back to the office and begin to apply this to real-life problems.
Practical Application to Finance and Accounting
This VBA training course in Excel includes extensive explanations and examples of how each of these areas could be applied to real-world situations in Financial Modelling, Management Reporting and typical Accounting/Finance tasks.
Sample Code Library
In addition to the VBA code for completed exercises, the course CD also includes a large library of sample code that participants can copy and paste into their VBA Macros.
Free Copy of The Complete VBA Style Guide
All participants receive a free copy of The Complete VBA Style Guide, an invaluable reference for taking the pain out of writing VBA code.
Who should attend?
Management Accountants
Financial Accountants
Cost Accountants
Business Analysts
Finance and Cost Analysts
CFO's
Finance Managers
Business Bankers
Corporate Finance Analysts
Facilitator: Jeff Robson
Masters (Applied Finance), B.Com (Accounting & Information Systems), FAIM, F Fin, MAICD, CISA, Excel Expert| LinkedIn |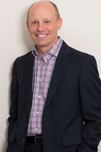 Jeff is the founding Director and Principal Business Analyst at Access Analytic Solutions. He has over 20 years' experience in chartered accounting, business management and consulting.
Jeff holds a Masters in Applied Finance and is a Certified Information Systems Auditor. He is highly regarded and recognised around the world as an expert in the field of financial modelling and Power BI reporting.
His achievements have been recognised by his peers and he is a Fellow of both the Financial Services Institute of Australasia and the Australian Institute of Management.
Jeff has extensive experience in best practice management reporting, data analytics, business analysis, and financial modelling and is also an entertaining international presenter and trainer on these subjects.
Jeff is the author of a number of white papers on financial modelling on subjects such as Financial Modelling Best Practices and Financial Model Auditing.
He provides training for companies throughout Australia, New Zealand, Asia, South Pacific, the Middle East, and Africa.
Recent Speaking Engagements
The following are a sample of Jeff's recent speaking engagements:
Hong Kong: 4 day Financial Modelling workshop for Banking & Finance professionals
Hong Kong: 3 day Advanced Company Valuation workshop for Banking & Finance professionals
Kuala Lumpur: 2 day Advanced Budgeting & Forecasting Course
Hanoi: 4 days of training in Advanced Budgeting & Forecasting for large Oil & Gas Company
Johannesburg: 2 day Advanced Financial Modelling workshop
Kuala Lumpur: 4 day workshop on Advanced Financial Modelling for Oil & Gas Companies
Perth: 5 day workshop on Excel for Financial Modelling, and Financial Modelling Fundamentals for State Government Dept
Perth: 4 day Advanced Financial Modelling workshop for major Oil & Gas Company
Kuala Lumpur: 2 day Advanced Financial Modelling workshop
Perth: 5 day workshop on Petroleum Resource Rent Tax (PRRT) and Advanced Financial Modelling for Oil & Gas Companies
Perth: 2 day VBA Fundamentals course for Mining Services Company
Perth: "Business Performance Reporting on a Shoestring" joint presentation with Microsoft at the CPA Congress to over 150 attendees
Perth: "Power up your reports with Excel 2007" 3-hour presentation at CPA Congress to over 150 attendees
Singapore: 4 day workshop on Advanced Excel and Advanced Financial Modelling for multinational logistics company
Tehran, Iran: 3 day Advanced Financial Modelling for Oil & Gas Companies
Dubai: 3 day workshop on Advanced Financial Modelling and company valuation
Kish, Iran: 5 day workshop on Advanced Budgeting and Forecasting for Oil & Gas companies
Johannesburg: 4 day workshop on Advanced Financial Modelling
Feedback from Previous Participants
Feedback
Initials & Position
"Good range of difficulty, there was alot of valuable content and a good variety of content, surprised we got through so much in the two days."
G.M., oint Venture Accountant, Chevron
"Best course I've done here so far!! Good work… !"
R.D., Wheatstone Project Accountant, Chevron
"Trainer was extremely friendly and reliable."
N.N., Analyst, TSG Consulting
"Notes are easy to follow. Large variety of topics."
W.G., Analyst, TSG Consulting
"Good interactivity/diverging from initial scope where required."
K.K., Senior Analyst, TSG Consulting
"Jeff is extremely knowledgeable and willing to help. "
A.W., Neon Energy
"Excellent. Exceeded the VBA knowledge I thought I would have gained in 3 days."
B.D., Global Advanced Metals Ltd
"Very worthwhile and well presented."
I.B., C.P.Moore Business Systems
Benefits & Inclusions
| | |
| --- | --- |
| | Practical: Highly experienced facilitators who actively and regularly consult to clients also. |
| | Applicable: apply what you learn to your job to further your career. |
| | Hands-on: the course is designed to provide maximum hands-on experience. |
| | Passionate: Our facilitators love this subject! |
| | Clear: we specialise in translating complex subjects into concepts that are easy to understand. |
| | On-going help: you can always e-mail the facilitator. |
| | Comprehensive course notes: includes worked examples, suggested solutions, reference materials, and a large variety of templates that can be immediately applied to kick-start your projects. |
| | Networking: meet industry peers and hear how they approach this subject. |
| | Certificate of completion. |
| FREE! | A Free copy of The Complete VBA Style Guide |
| | … and much more! |

Clients who have 3-4 or more people interested in this course normally prefer to run this course on an in-house basis in their offices.
We can bring all the equipment for up to 8 people so all you need is a room!
Benefits
Flexibility: we can combine content from multiple courses to create a custom course just for you, add-on a workshop or some mentoring sessions then run everything at the times that suit you.
Timing options: if you're in Perth, we can split courses into half or single days and schedule these at times to suit you
Cost effective: no extra fees for extra participants (maximum of 8 per session)
In-House Details & Pricing
Structure: half-day or full-day sessions
Location: all courses are available in-house, many are also available in open sessions
Provided: projector, laptops, manual, CD
In-house Fees: contact us today to discuss your requirements
In-house VBA Training Course Fees
Call us on +61 8 6210 8500 to discuss your requirements.
Notes:
– We are happy to customise our courses to suit your requirements
– A 10% discount applies when booking 10+ full days of training in any 30 day period
– Many courses can also be split into half-days (please enquire)
– Fees for locations outside of Perth do not include equipment
Related Courses
A2
High-Powered Excel for Finance (1 day)
Advanced Excel features and functions for Finance and Accounting power users, including practical application.