A2: High-Powered Excel for Finance (1 day)
Virtual Classroom - Live, instructor-led, interactive training
We are still 100% open for business and here to help you get the training you need.
While we may have limited physical in-person interactions, we are living in a world with digital capabilities that can still keep us closely connected.
All our courses are available as live, instructor-led, interactive training courses with a special 20% discount to celebrate Access Analytic's 20th anniversary in 2020.
Make this time your most productive ever by increasing your skills in reporting and analysis, you can go back to the office with new abilities and better reporting. These are not just a few videos.  Instead, we're providing live, instructor-led, interactive courses and our world-class instructors guide you through every step. Our Course Facilitators have over 20 years' experience in delivering training for clients all over the world.
Advanced Excel features and functions for Finance and Accounting power users, including practical application.
Expert Facilitators | Customise and run this course In-House | Course Enquiry
Register your Interest
Register your interest below and we will notify you when future sessions are scheduled in your area.
Agenda Highlights
This hands-on course goes far beyond simply explaining Excel's features and functions – you'll learn how to apply these to get more done and produce reliable, consistent, maintainable, user-friendly results.
You'll literally gain the knowledge and skills you can use in your work every day to transform your Excel work and make decisions with confidence. This includes:
Valuable, time-saving techniques to reduce rekeying
of data and increase automation.
Key features every budget needs to make it easy to maintain and easy to use.
The essential functions used by experts to increase consistency and reduce data entry.
Clever range name techniques that improve reliability and readability.
Best practices for producing flexible and reliable lookups.

Learn Excel's hidden shortcuts to many common tasks that can save you hours of time every day.

Techniques to make maintenance easier and make your models accurate, reliable and robust.

Powerful data analysis and visualisation techniques to identify trends and anomalies.

How and when to apply macros that will speed up the creation of your models

and more!
PLUS Q&A time so you can get answers to all those questions that have been bugging you plus handy tips to improve your productivity and reduce your frustration!
What you get from this course
Go far beyond simply explaining Excel's features and functions!
Learn how to apply these to get more done and produce reliable, consistent, maintainable, user-friendly results.
Gain knowledge and skills you can use in your work every day to transform your Excel work and make decisions with confidence.
COURSE OUTLINE
Useful Techniques & Keyboard Shortcuts
Control key
Right-click
The Ribbon & the Quick Access Toolbar
Referring to Cells & Ranges
Range Names
Creating Range Names
Range Name Box
Creating Names Automatically
Useful Functions in Finance
COUNTIFS
INDIRECT
AND, OR
Text functions: CONCATENATE/&, LEFT, RIGHT, FIND, LEN
ROUND/ROUNDUP/ROUNDDOWN
IF
INDEX/MATCH
OFFSET
SUMIFS
SUBTOTAL
COUNTA
MAX & MIN
OTHER FUNCTIONS
Tables
Creating a Table
Table Functionality
Flexible (Dynamic) Ranges
PowerQuery & PowerPivot
How to connect to data sources (Excel, databases, text files, web pages etc)
How to manipulate the data to clean it up & get it into the format required
Data modelling: how to merge and connect data sets together
Introduction to DAX and writing formulas for reporting
Pivot Tables and Pivot Charts
Creating a Pivot Table
Analysis with Pivot Tables
Pivot Charts
Conditional Formats
Preset Conditions
Formula Driven Formatting
Modifying Conditional Formats
Who should attend?
Management Accountants
Financial Accountants
Cost Accountants
Business Analysts
Finance and Cost Analysts
CFO's
Finance Managers
Business Bankers
Corporate Finance Analysts
Facilitator: Jeff Robson
Masters (Applied Finance), B.Com (Accounting & Information Systems), FAIM, F Fin, MAICD, CISA, Excel Expert| LinkedIn |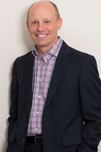 Jeff is the founding Director and Principal Business Analyst at Access Analytic Solutions. He has over 20 years' experience in chartered accounting, business management and consulting.
Jeff holds a Masters in Applied Finance and is a Certified Information Systems Auditor. He is highly regarded and recognised around the world as an expert in the field of financial modelling and Power BI reporting.
His achievements have been recognised by his peers and he is a Fellow of both the Financial Services Institute of Australasia and the Australian Institute of Management.
Jeff has extensive experience in best practice management reporting, data analytics, business analysis, and financial modelling and is also an entertaining international presenter and trainer on these subjects.
Jeff is the author of a number of white papers on financial modelling on subjects such as Financial Modelling Best Practices and Financial Model Auditing.
He provides training for companies throughout Australia, New Zealand, Asia, South Pacific, the Middle East, and Africa.
Facilitator: Wyn Hopkins
Excel MVP, B.Sc. (Hons) Accounting & Financial Management | LinkedIn |
Wyn is a Director with Access Analytic, an Australian consulting company that develops AMAZING Power BI and Excel solutions that enable organisations to grow faster, reduce costs and control risk.
Wyn qualified as a Chartered Accountant with PricewaterhouseCoopers in the UK in 2000, before working as an analyst for the FTSE 100 companies HBOS and Barclays.
Microsoft awarded him the status of 
M
ost 
V
aluable 
P
rofessional for Excel in 2017 and 2018. This recognises his expertise and willingness to share his knowledge via blogs, articles and community events.
Wyn is an experienced Trainer and Excel / Power BI Developer.
Since joining Access Analytic in 2007, he has delivered hundreds of amazing solutions for clients including many for Chevron and other leading organisations in Perth.
Facilitator: Yury Tokarev
Chartered Accountant, PhD | LinkedIn |
Yury is a Senior Manager of Business Analysis & is an International Training Specialist at Access Analytic, an Australian consulting company that develops AMAZING Power BI and Excel solutions that enable organisations to grow faster, reduce costs and control risk. Yury has over 15 years' experience in the development and maintenance of analytical tools and financial models for middle-market companies and large corporates, at all levels of complexity, in both domestic and international settings.
Feedback from Previous Participants
Feedback
Initials & Position
"Overall fantastic! Well presented!"
S.V., Corporate Finance, BDO Chartered Accountants
"Good notes; questions and answers very well handled."
K.L., CFO, Precise Business Solutions
"The course was excellent with very practical examples."
M.W., Partner, Brearley Quill Kenny Chartered Accountants
"The course was very well structured and even though I was an intermediate -beginner excel user, I could easily understand the topics covered."
M.G., Senior Accountant, Brearley Quill Kenny Chartered Accountants
"I genuinely found the course to be excellent."
L.B., Accountant, Alcock Brown-Neaves Group
"I just wanted to thank you again for the training day you ran here in Brisbane. This was the best value training I've done in a long time and I'm already putting your tips into practice – still looking for a chance to use sumproduct! :)&quot
J.J., Senior Accountant Corporate Advisory & Reporting, Queensland Rail
Right blend of support to participants.
M.G., ENI Australia
Good examples, worked well through during class.
S.M., ENI Australia
The course was very well run. The information was tailored to my need and was run at a good pace.
D.B., Bankwest
Everything covered was useful, relevant and suited to my experience.
C.R., Bankwest
Very relevant to my work. I engaged learning time savings things.
S.J., Bankwest
Good course to help with Excel skills. Trainer recommended.
C.A., Chevron
Excellent course. The best Excel Course I've attended so far.
S.R., Bankwest
Great course to help us save tme when working on Excel. Thank you!
D.B., Chevron
Great course and very helpful. Looking forward to updating my workbooks.
L.O., Chevron
Compared to other Excel courses I have been to this one was definitely the most comprehensive and useful.
C.S., Chevron
Really enjoyed the course. Very good tips and insight.
C.S., Chevron
Benefits & Inclusions
| | |
| --- | --- |
| | Practical: Highly experienced facilitators who actively and regularly consult to clients also. |
| | Applicable: apply what you learn to your job to further your career. |
| | Hands-on: the course is designed to provide maximum hands-on experience. |
| | Passionate: Our facilitators love this subject! |
| | Clear: we specialise in translating complex subjects into concepts that are easy to understand. |
| | On-going help: you can always e-mail the facilitator. |
| | Comprehensive course notes. |
| | Networking: meet industry peers and hear how they approach this subject. |
| | Certificate of completion. |
| | … and much more! |

Clients who have 3-4 or more people interested in this course normally prefer to run this course on an in-house basis in their offices.
We can assist with the hiring of laptops if required (note: an additional cost applies).
Benefits
Flexibility: we can combine content from multiple courses to create a custom course just for you, add-on a workshop or some mentoring sessions then run everything at the times that suit you.
Timing options: if you're in Perth, we can split courses into half or single days and schedule these at times to suit you
No hidden extras: our fixed fee includes all materials and equipment costs
Cost-effective: no extra fees for extra participants
In-House Details & Pricing
Structure: half-day or full-day sessions
Location: all courses are available in-house, many are also available in open sessions
Class size: strictly limited to 10 to allow maximum interaction with the facilitator
Provided: projector, laptops, manual, files
In-house Fees: contact us today to discuss your requirements or open our Chatbot below
In-house Course Fees
Call us on +61 8 6210 8500 to discuss your requirements.
Notes:
– We are happy to customise our courses to suit your requirements
– A 10% discount applies when booking 10+ full days of training in any 30 day period
– Many courses can also be split into half-days (please enquire)
– Fees for locations outside of Perth do not include equipment
Related Courses