B7: Advanced Budgeting & Forecasting for Oil & Gas (Modelling) (3 days)
Learn the secrets of building budgets and forecasts in oil and gas companies that are robust, easy to use and flexible.
Expert Facilitator | Customise and Run this course In-House | Course Enquiry
[eme_events category="9″]
What you get from this course
Discover a range of techniques to improve the usability and reliability of your budget and forecast models
Learn how to integrate budgeting and forecasting and align these processes with your business strategy
Create forecasts that properly incorporate imprecise data and allow for uncertainties
Gain the confidence that comes from knowing that your budgets and forecasts are robust, accurate, and reliable
Examine and learn the following: 
The need for change: global forces driving companies to update their budgeting and forecasting processes
How to allow for uncertainty
Why distinguishing between targets and forecasts is critical to success
Most applicable types of budgets/ forecasts for each area of the business
How to improve the reliability of forecasts whilst also decreasing the time taken to prepare these
Alternate budget methodologies and how to determine which methodology applies best in different situations
How to optimise budgets & forecasts to achieve maximum efficiency within given constraints.
Key learning outcomes
Understand the role of budgeting and forecasting within the enterprise.
Learn how to integrate budgeting and forecasting and align these with your business strategy.
Learn how to handle uncertainty within budget models.
Learn how your organisation can become more agile and produce more accurate forecasts faster.
Understand how and when to go beyond Excel for budgeting and forecasting solutions, and understand the enterprise-level technologies that can enable this to occur.
Objectives 
To provide an introduction to Budgeting and Forecasting framework within the enterprise: how this can be used to improve performance and gain a competitive advantage.
To provide an understanding of the budgeting and forecasting best practices that are being used in today's O&G companies.
To enable managers to understand the budgets and forecasts that are prepared for them.
Pre-requisites
Although not mandatory, attendees will get a lot more out this course if they complete some online training in Excel functions before attending.
We have partnered with Excel University to provide high-quality, low-cost online training and recommend their Volume 2 Course as good preparation for this course.  If attendees are a little less familiar with Excel, Volume 1 would also very useful.
Agenda Highlights
To stay on top, companies must constantly re-examine the budgeting and forecasting models they use in their decision making processes to ensure they are up-to-date and incorporate the latest in budgeting and forecasting best practices.
Is there an opportunity to expand take advantage of a weaker competitor? Where can costs be optimised? How does a drop of 10% in oil price affect profit? To support all these decisions, sound budgeting and forecasting is essential.
This course provides participants with an understanding of both the principles of budgeting and forecasting and the practical application of these to real-world situations through the use of Excel.
The course then builds upon the principles and practices learned to apply these to build sophisticated budgets and forecasts that are robust, flexible and user-friendly.
This course covers budgeting and forecasting for both upstream and down-stream businesses.
Day 1: Introduction to Budgeting
Introduction
What is budgeting?
Who reads a budget?
Why do organisations make a budget?
Steps in creating a budget
Parts of a budget
Activities:
Group discussions & activities
The Budgeting Process
Budgeting in large companies
Budgeting in small/medium companies
Role of the budget in corporate governance
Sources of information
Activities:
Group discussions & activities
Building the Budget
Where to start?
Key accounting concepts
Forecasting revenue
Types of costs
Activities:
Building a revenue forecast
Building an expense forecast
Assessing a budget
Comparing scenarios
Presenting the Budget
Tips on presenting the budget that help the audience understand your budget and your message
Activity: Role play budget presentation
Day 2: Developing the Budget Model
Budgeting & Forecasting Re-cap
Overview of the budgeting process and model considerations:
Types of budget models
Short-term & long-term models
Upstream vs downstream models
Model design & planning
Best practice design guidelines
Budgeting vs forecasting
Activity: Identify Improvements
Attendees will work as a group to apply the knowledge learned to identify improvements to an existing model.
Planning the Model
Compare and contrast the different budgeting methods. Determine which model is best suited to various applications.
Bottom up budget models
Model development framework
Zero-based budgeting & cost drivers
Rolling (dynamic) Budgets
Building flexibility into time series analysis
Capital expenditure budgeting
Cash Budgeting
Determination of Model and Forecast scope and time horizons
Activity: Excel Refresher
A recap of the most useful Excel functions used in building budgets and forecasts.
Case Study: Identifying Cost & Revenue Drivers
Attendees will examine a company's accounts to identify the cost and revenue drivers that will be used in building the budget.
Activity: Building the Model
As attendees progress through the course, they will build a complete budget model. In this activity, attendees build time series and cost driver functionality.
Analysing Historical Data
Learn advanced ways of analysing historical data and using this to identify trends and forecast future performance.
Extracting historical data from financial systems & using this to forecast results
Recognising patterns in financial data
Using Exploratory Data Analysis tools in Excel
Using Excel's tools to estimate future performance: regression analysis, trend analysis, future period prediction
Techniques to allow for seasonality
Activity: Building the Model
Attendees extend their budget models to analyse historical data and develop predictions of future performance.
Day 3: Advanced Topics
Ensuring Integrity
Learn how to ensure the model's integrity is maintained such that any imbalances are detected quickly.
Designing the model to incorporate integrity checks and balances
Effective and efficient methods to ensure model integrity is maintained
Activity : Building the Model
Attendees extend their budget models to incorporate checks and balances, then present a summarised budget.
Sensitivity & Scenario Analysis
Learn how to sensitise inputs to allow for uncertainty, and learn how to incorporate multiple scenarios into budget models to provide flexibility.
Performing Sensitivity Analysis
Overview of Sensitivity Analysis
Techniques to incorporate multiple
What-if- scenarios in models
Activity: Building the Model
Attendees extend their budget models to allow for multiple scenarios and sensitivity analysis on key inputs.
Optimising Budget Models
Learn how to use the advanced features of Excel to optimise results and achieve maximum efficiency within constraints.
Different functions and techniques available to optimize models
Activity : Model Optimisation
Attendees work through a practical example of using Excel's tools and functions to optimize models within various constraints.
Using Economic Data
Learn how to enhance budgets and forecasts by incorporating external data.
Sources of external data
Using external economic/industry data in models for top-down forecasting, and/or to validate the forecasts produced
Activity : Using Economic Data
Attendees use economic data to build a top-down budget model.
Model Automation
Discover a range of techniques to improve the usability of budget models:
Building automation into models to provide a user-friendly interface and simplify model operation
Activity: Incorporating Automation
Attendees will build user-friendly controls into their budget models to improve usability.
Who should attend?
The typical attendee is someone who is very "hands-on" in building their budget and forecast models. Typically, they must also interact with other managers and people throughout the business regarding the budgeting and forecasting process.
CFO's
Budget Analysts
Costs Analysts
Business Planning & Forecasting staff
Finance Managers & Financial Controllers
Project Managers
Budgeting/Forecasting Managers
Financial Advisors & Managers
Business unit & Departmental Managers who want to better understand budgeting & forecasting
Facilitator:Jeff Robson
Masters (Applied Finance), BCom (Accounting & Information Systems), FAIM, F Fin, MAICD, CISA, MS Excel Expert
Jeff Robson is the Principal and Founding Director of Access Analytic, a specialist consultancy that focuses on financial modelling, forecasting, valuation, model auditing, and management reporting for clients throughout the world.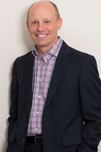 He is skilled in the development and maintenance of analytical tools and financial models for middle-market companies to large corporates, at all levels of complexity, in both domestic and international settings.
He has worked extensively with Chevron plus many other producers and explorers over many years.  He has trained oil and gas specialists from a wide variety of companies including Chevron, Woodside, BHP Billiton, Shell, Nippon Oil, National Iran Oil Company (NIOC), Southern Oil Company, Kuwait Petroleum Company, Petronas, PetroVietnam, Carigali, Hess, Mitsui, Strike Energy, Neon Energy, Nido, and Otto Energy.
He provides training in financial modelling for companies throughout the world.
Jeff is the author of a number of white papers on financial modelling on subjects such as Financial Modelling Best Practices and Financial Model Auditing.
Highlights from his oil and gas experience include:
Development of economic models to assist Decision Analysts modelling a wide range of scenarios for major oil & gas assets
Auditing and development of 20-year strategic planning models for large oil & gas fields.
Development of business plan and budgeting models for oil & gas assets.
Development of cash flow, production-sharing and taxation models for oil & gas clients.
Consulting on Sarbanes Oxley spreadsheet remediation and risk assessment.
Benefits & Inclusions
| | |
| --- | --- |
| | Practical: Highly experienced facilitators who actively and regularly consult to clients also. |
| | Applicable: apply what you learn to your job to further your career. |
| | Hands-on: the course is designed to provide maximum hands-on experience. |
| | Passionate: Our facilitators love this subject! |
| | Clear: we specialise in translating complex subjects into concepts that are easy to understand. |
| | On-going help: you can always e-mail the facilitator. |
| | CD: includes worked examples, suggested solutions, reference materials, and a large variety of templates that can be immediately applied to kick-start your projects. |
| | Comprehensive course notes. |
| | Networking: meet industry peers and hear how they approach this subject. |
| | Certificate of completion. |
| | … and much more! |

Clients who have 3-4 or more people interested in this course normally prefer to run this course on an in-house basis in their offices.
We can bring all the equipment for up to 10 people so all you need is a room!
Benefits
Flexibility: we can combine content from multiple courses to create a custom course just for you, add-on a workshop or some mentoring sessions then run everything at the times that suit you.
Timing options: if you're in Perth, we can split courses into half or single days and schedule these at times to suit you
No hidden extras: our fixed fee includes all materials and equipment costs for up to 10 participants
Cost effective: no extra fees for extra participants (maximum of 8 per session)
In-House Details & Pricing
Structure: half-day or full-day sessions
Location: all courses are available in-house, many are also available in open sessions
Provided: projector, laptops, manual, CD
In-house Fees: contact us today to discuss your requirements
In-house Course Fees
Call us on +61 8 6210 8500 to discuss your requirements.
Notes:
– We are happy to customise our courses to suit your requirements
– A 10% discount applies when booking 10+ full days of training in any 30 day period
– Many courses can also be split into half-days (please enquire)
– Fees for locations outside of Perth do not include equipment
Related Courses
B6
Advanced Budgeting and Forecasting (3 days)
Learn how to build sophisticated budgets and forecasts that are robust, flexible and user-friendly
B5
Financial Modelling for Oil & Gas (4 days)
This course covers oil and gas financial modelling and project evaluation concepts, combined with practical experience in designing solutions to real-world financial modelling challenges. Learn how to build sophisticated analytical models that are robust, flexible and user-friendly and then use these to analyse oil & gas projects for potential investment.