What's Up Glitches?
By Wyn Hopkins
Here's an interesting glitch pointed out to me by an attendee on our Excel Super User Course.
A simple SUMIFS formula can go very wrong unintentionally when sorting results.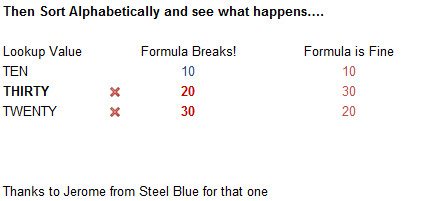 In the first example (blue) I've clicked on another sheet and then clicked back into this sheet to get the B8 reference, Excel then puts the sheetname (Result!) before the B8.