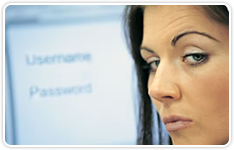 Eliminate costly risks in your spreadsheets with our model auditing services.
Access Analytic has many years' experience in spreadsheet model audit, review and due diligence.
As a result, we are one of the few firms outside of the Big 4 accounting firms with an outstanding reputation for independent financial model auditing.
Why Audit Spreadsheets?
Many studies over the last 10 years have shown that 80-90% of significant spreadsheets contain errors.
Some embarrassing and costly spreadsheet errors:
One of our audits found an $800m error
Fannie Mae: $1b underestimate of shareholder equity
Magellan Fund: missing minus sign turned $1.3b loss into $1.3b profit
TransAlta Corporation: $24m write-off due to a spreadsheet error when bidding on electricity contracts
… and a quick web search will turn up hundreds more!
Is Your Model at Risk? Key Risk Factors:
Spreadsheet results will be used by many people.
Spreadsheet has existed for a long period of time.
Spreadsheet will be relied upon by senior management and/or investors.
Spreadsheet has been modified by >1 person.
Spreadsheet is used for legal compliance or has a financial impact.
Spreadsheet results are published externally.
Spreadsheet is a template for other users.
Free Spreadsheet Risk Assessment Form
Make Your Decisions with Confidence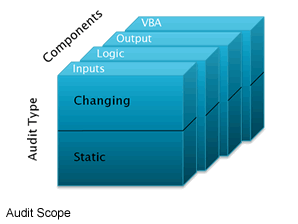 Our proprietary, specialized audit techniques have been developed by Certified Information Systems Auditors and Excel Experts.  They enable us to efficiently and thoroughly review your spreadsheets.
Our reviews are designed to locate potential and actual errors, but we also focus on providing a range of useful recommendations regarding how the models may be improved.
We have a range of specialized spreadsheet auditing software tools that automate much of the process of searching for errors, thereby reducing the time taken to review your files.
Most of the models we audit are highly confidential so strict confidentiality is included as standard in our engagement letter.  Alternatively, we're happy to sign a separate confidentiality agreement if you prefer.  Either way, you can be confident your model is in safe hands.
Our staff have a broad range of skills in areas such as accounting, finance, and auditing.  As such, we review both the business and accounting logic and the formulas.
You only deal with senior, highly experienced people.  We don't believe you get the best result if audits are delegated to inexperienced junior staff.
Fixed price audit: there are no hidden extras or surprises.
Sample of Recent Audits
| | | |
| --- | --- | --- |
| Description | Sector | Value (AUD $m) |
| Resources project | Resources | $24,000 |
| Nickel mining project | Resources | $450 |
| Gold mining project | Resources | $7 |
| Agribusiness investment | Agribusiness | $20 |
| Agribusiness investor model | Agribusiness | N/A |
| Government tender bid | Services | $690 |
| Services company MBO | Services | $12 |
| Beverage manufacturing | Manufacturing | $9 |
Audit Process
Once the engagement letter and any confidentiality agreements have been signed:
We discuss the model with you to ensure we properly understand its context, purpose and design.
Using our automated software and proprietary spreadsheet audit methodology, we review the model in detail as it has been provided it to us, incorporating the scope we have agreed.
We document the results of our review in detail including any apparent errors, potential errors, questions and opportunities for improvement.
We then provide our draft findings to you and discuss the items identified to obtain your comments
Once all comments have been finalised, we then issue the final audit report (similar to a company's financial statements audit report) together with the detailed list of findings.
If there are any changes to be made to the model, you may choose to make these yourself then get us to review these, or alternatively, we can assist you in making changes to your model.
Next Steps
Eliminate risk in your spreadsheets using our expertise in model auditing. Contact principal analyst Jeff Robson on +61 8 6210 8500 for a confidential discussion or leave your details below and we'll contact you.