Training: "Excelerating your Financial Intelligence®"

"Excelerating your Financial Intelligence®" is an internationally-recognised program of training course modules for Finance & Accounting professionals.
Course Groups
All courses are available to run in-house at your premises in either full or half-day sessions, with many scheduled public courses.
"I can see a massive difference in the skills and confidence of our analysts before they attended your course vs after they finish.  It's really lifted the quality of the models I'm seeing.This course forces participants to think.  They have to work hard to apply the concepts (i.e. they can't sit back and just listen).  There's also a big component of learning by doing which in my opinion is invaluable.

Jeff has an unassuming nature and a great coaching style.  That's what makes the course work so much better than if I were trying to run it!"

Head of Analysis, large multi-national client
"Thank you so much for the training – I found it incredibly valuable! Already over the last 2 days I have used a number of your tips and tricks and have also done some 'IF' and 'INDEX MATCH' formulas which is a great confidence boost and is so much faster than the old school VLOOKUP that was my trusty go to – not anymore!

I'm still a blown away by the Power Query so will spend some time working through how I can better utilise it in the coming weeks and will be sure to watch your video.

Thank you again for the training – I know others that attended are more excited about excel and what it can do too!"

Chevron Employee
Course Facilitators
All of our courses are presented by highly experienced facilitators who also provide ongoing client consulting and have extensive accounting, finance and commercial experience.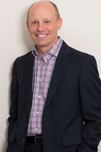 Jeff Robson 


Masters (Applied Finance), Bachelor of Commerce (Accounting & Information Systems), Certified Information Systems Auditor (CISA), Fellow of the Australian Institute of Management (FAIM), Fellow of the Financial Services Institute of Australasia (F Fin), Member of the Australian Institute of Company Directors (MAICD), Microsoft Excel Expert, International Presenter
Training Benefits
Industry-specific finance training courses for mining, oil & gas sectors
Learn from highly qualified finance professionals with international experience
Benefit from 'hands-on' training with practical exercises and real-world application
Why run an In-House Course?
Location: we come to you so there are no extra travel requirements for your staff
Customised: we can often incorporate your files/data into the course to make it more relevant
Timing: schedule the course at a time that best suits you
Everything Provided: projector, up to 10 laptops (Perth courses only), colour manuals + USB for each person
Cut your training cost by 50%: our fixed rates per day often cut your training cost in half, compared to sending individuals on a public course.
Small or Large Groups: we can provide cost-effective training for groups of anywhere between 4-30 peopleContact us today to discuss your requirements
Notes:
We are happy to customise in-house courses to suit your requirements – please enquire
A 10% discount applies when booking 10+ full days of training in any 30 day period
Many courses can also be split into half-days – please enquire