Free White Papers & eBooks
If you would like to obtain further information about any of these, please contact us and we'd be happy to discuss how these can benefit your business.
Also, check out The Complete VBA Style Guide, a handy reference which takes the pain out of writing VBA macros.
---
58 Crazy Excel Stories (that are probably happening in your company right now)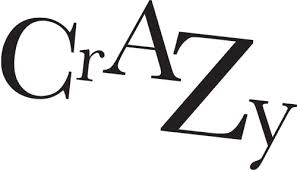 Crazy things happen when you mix untrained users with Excel.
It's not really rocket-science.  Crazy things would happen with any complex system if you don't train people properly.
But many companies simply assume that everyone knows Excel, so they don't need much (if any) training.
This eBook compiles the results of our research in surveying our LinkedIn connections and groups.
The results are frightening, surprising, saddening and absolutely hilarious … all at the same time!
PDF | Download now
---
The 4 reasons people use Excel badly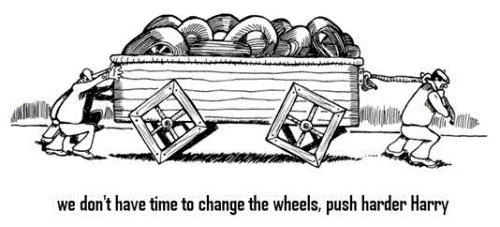 Picture a scenario where a Business employs someone to work on the factory floor but gives them no training in how to use their machinery
Not very efficient and probably quite costly in the long run.
Why do we view office staff differently?
Rarely is training in "the tools of the trade" offered as a default.  Here are 4 reasons why and our recommendations on how to address the problem.
PDF | Download now
---
I Never Knew Excel Could do THAT!

With over 500 million users, amazing functionality but incredibly low levels of awareness (in general) about what it can do, Excel is quite possibly the most under-utilized software on the planet.
This great eBook provides fascinating insights about the use of Excel in organisations and how they can unlock its massive potential.
Highlights:
3 mistakes your company might be making right now in how it uses spreadsheets
Why Excel has so much more potential to transform productivity than other software you're using
6 proven ways to unlock Excel's astounding potential
PDF | Download now
---
5 Hidden traps in System Implementations

We were recently involved in replacing an Excel-based budgeting system with one of the well-known Budgeting/Forecasting applications for one of our clients.
On the face of it, the decision to move to a bigger system seemed to make sense given the size of the organisation and the desire to integrate the budgeting process with other areas of the business.
However, implementation wasn't all smooth sailing. Here are some of the pitfalls so you can avoid them.
PDF (609kB) | Download now
---
7 Mischievous Adventures in Excel

This eBook has some great ideas on how to have fun in Excel (usually at your colleague's expense!) *evil laugh* If you'd like some ideas about how to mess with your friend's head, download this now!
PDF (1152kB) | Download now
---
Financial Modelling with Style!
How to use Excel styles to add value to your financial models and make them more usable.
Formats available: PDF (1183kB) | Download now
---
10 Excel-lent Ideas to Make you More Productive

You've driven to work the same way for years, then one day you offer a lift to a new employee who suggests a different route to take. You save 20 minutes of sitting in traffic, and you even get to use your cruise control. You tell your colleagues about this great new shortcut and soon everyone's saving time and feeling less stressed.
It's the same with Excel spreadsheets! Small changes, shortcuts and improvements add up to a BIG improvement in your productivity as you benefit from them over and over again.
In this eBook, we've presented 10 ideas, divided into 3 categories that will help make you more productive.
PDF (1360kB) | Download now
---
Turn the Tables on Excel

Data Tables are just one of the features in Excel that can assist in providing valuable insight into key business drivers and save hours of unnecessary work.
Use data tables to simplify running scenarios, and perform sensitivity analysis with ease.
So turn the Tables on and you'll be amazed at the result!
Formats available: PDF (495kB) | Download now
---
Financial Modelling Best Practice Guidelines
Provides best practice guidelines that should be considered when building spreadsheets so as to minimise the risk of errors occurring, and improve reliability. usability, robustness and accuracy.
Essential reading for anyone involved in building financial models!
PDF (218kB) | Download now
---
52 Easy Ways to Prevent Spreadsheet Problems

This is a list of common problems we've encountered, observed, and fixed over the years.
It's an incredibly useful resource for improving your Excel knowledge, solving your Excel problems, and making better spreadsheets faster.
Formats available: PDF (644kB) | Download now
---
5 Golden Rules for Adding Impact to Reports

This eBook contains details of 5 Golden Rules that should be considered when formatting your spreadsheets and reports.
PDF (1557kB) | Download now
---
Is This The Right Version?

Version Control, like an insurance policy, is an expense (of time and effort) that hopefully is never required. But what's the best way to control all the versions that sometimes multiply out of control?
PDF (881kB) | Download now
---
What are Macros and What they can do

This eBook provides an insight into what macros are and how VBA can automate processes, implement control and provide new functionality.
PDF (736kB) | Download now
---
Innovate or Fail – Anticipate Risk, Act and Thrive
In this white paper from American Express, you'll find new research detailing what future-proofing strategies the Chief Financial Officers (CFOs) of mid-sized Australian companies are using to navigate increasingly competitive times hallmarked by an uncertain economic environment and technological disruptions.
Unlike their counterparts, most mid-sized entities are too small for dedicated innovation functions and too lean to use external experts. So the buck stops, as it often does, with the CFO to pull yet another rabbit out of the hat to help future-proof the business.
Read how they're doing it!
PDF (1318kB) | Download now
---
Why Business Intelligence Projects *must* Become Faster
Instead of large Business Intelligence (BI) projects with long timelines and massive budgets, organisations today need a far more agile approach that provides rapid iteration, high user-involvement, and much better control over budgets … all leading to far superior outcomes that meet user needs.
This white paper outlines some of the key problems with traditional approaches to BI projects and provides real-world solutions.
PDF (529kB) | Download now