Mail Merge in 7 easy steps
By Wyn Hopkins
Let's say we have a list of people that have overdue library books, and we need to email each of them to let them know how many days overdue they are.
It's easier than you think.
1) Set your Excel list of contacts up in a similar format to this Excel image. Close this file.

2) Once that's done open Word and go to Mailings – Step by Step Mail Merge Wizard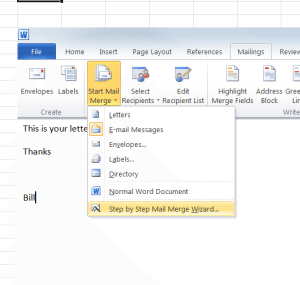 3) Select E-mail message and click on Browse to select the Excel file containing your email addresses
4) Then select NonBlank from Email Address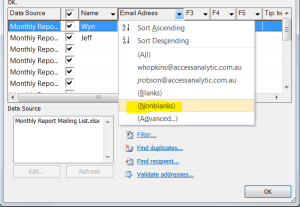 5) Then select greeting line and use the Match Fields box to pick Name from your Excel file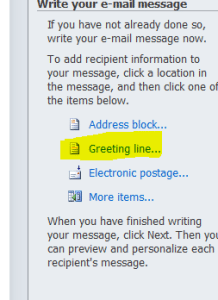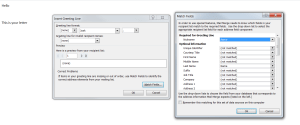 6) You can also select individual fields to insert into the text of your email

7) Once you've done that then just Preview and Send


Note:
A more advanced solution using VBA in Excel can allow you to automatically refresh reports and dashboards and email them automatically to different individuals in the business.  For example, a monthly cost centre report for each manager or a daily sales report to the reps in the field.