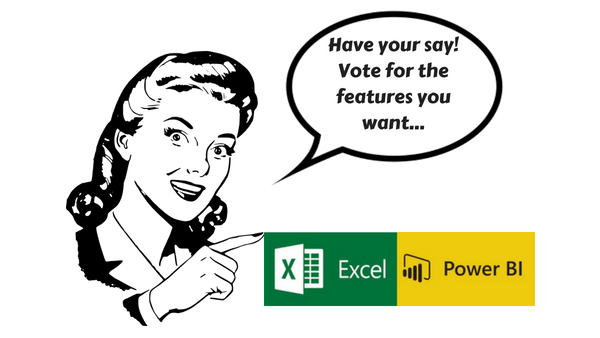 Microsoft UserVoice
We all want to make Excel and Power BI better. There are new features we'd love to see, and there are existing issues we'd like to fix. Microsoft are listening to users expressing their views via voting on the UserVoice sites.
Vote for the features you want
A number of experts (including our own Wyn Hopkins) have listed the features they'd like people to vote for in an interactive Power BI report.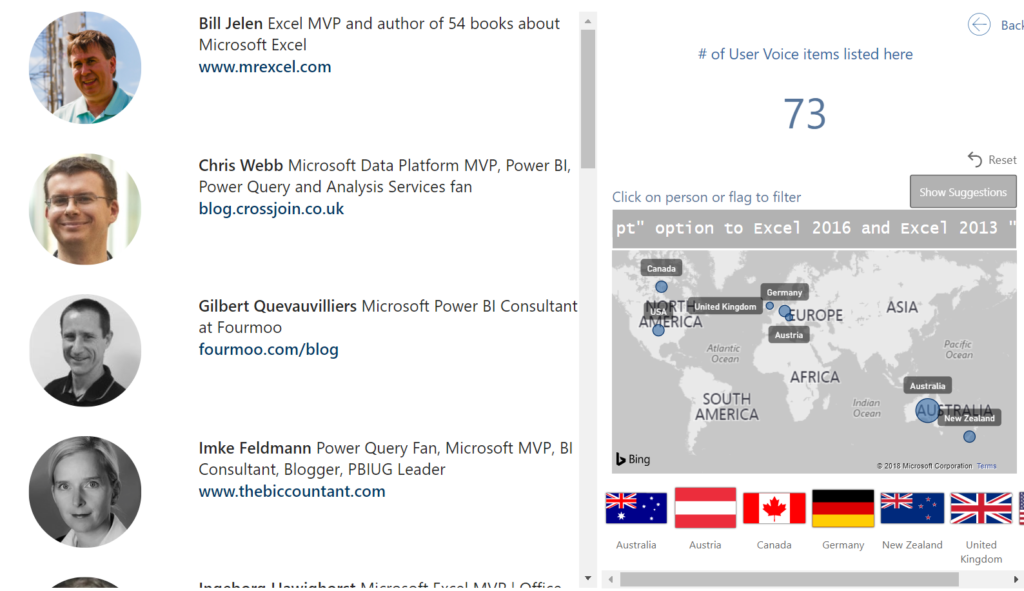 Here's how to navigate around the UserVoice dashboard
UserVoice Dashboard