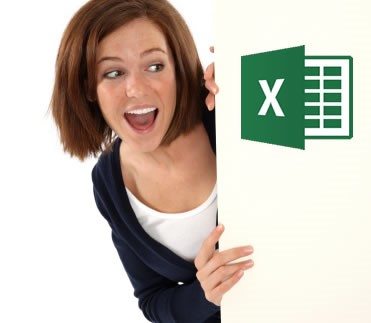 The next version of Microsoft Office is just around the corner and we're nearly as excited as this girl!
So here are the top 3 new features (according to us) … let us know if you agree (download preview).
1. Cool new charts
2. More Powerful Power Query
Power Query has been with us since Excel 2010 and if you aren't using it to access all your data sources, you should be, because it's AMAZING! Seriously!
Excel 2016 takes the awesomeness to a new level by improving several key things:
Baked in: it no longer feels like a third-party add-in, nothing to download or enable. It's front and centre, right there in the Data ribbon by default (the old Query Editor has thankfully been retired! Yay!!)

PowerPivot field names and table names can now be changed without screwing up all your measures
Measures are now called "Measures" again rather than "Calculated fields" (what were they thinking changing this anyway?) and you can right-click to edit them again.
Much easier Calendar tables that are built-in
Search for field names in the Field List of Pivot Tables. No more scrolling up and down trying to find the elusive data you're looking for.
3. Forecasting Functions
Excel has always had a degree of forecasting functionality (just extend the Trendline for a data series), however, they've expanded the forecasting functions significantly in this version.
You can now also allow for seasonality and produce different forecast scenarios.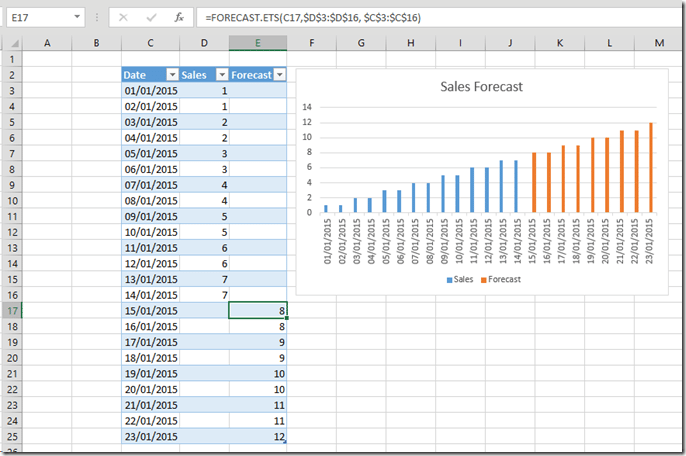 There are quite a few others, but these are our top 3.
The new charts and new data acquisition/handling capabilities are enough reason to upgrade alone!
Download the preview and have a play to see what you think!